Planning
Oregon is full of endless trails for day hiking and backpacking. All summer long you can find me squeezing in as many trips as possible. Luckily for me, I don't have to drive far to hit the trail. Not this time around. The Wallowa Mountain range is 8 hours from Portland; which is why Oregonians consider it a hidden gem.
Being a full time employee, I have to plan my time in the woods in advance. Knowing I had to drive so far, we set the date for mid-September, 2 nights, 3 days. We knew temperatures would be much cooler, but we would hopefully catch fall colors before the first snowfall in Eastern Oregon.
The Eagle Cap Wilderness is the largest wilderness area in Oregon, but Instagrammers and photographers have not obliterated it quite yet.
From Portland we drove 8 hours to the Two Pan Trailhead east of Joseph, Oregon. There were plenty of campsites near the trailhead, which made for easy car camping before our backpacking trip. If you come in the middle of summer, I suggest planning in advance by booking a campsite; it tends to be busier then. We had planned to hike into Mirror Lake, and camp there for two nights.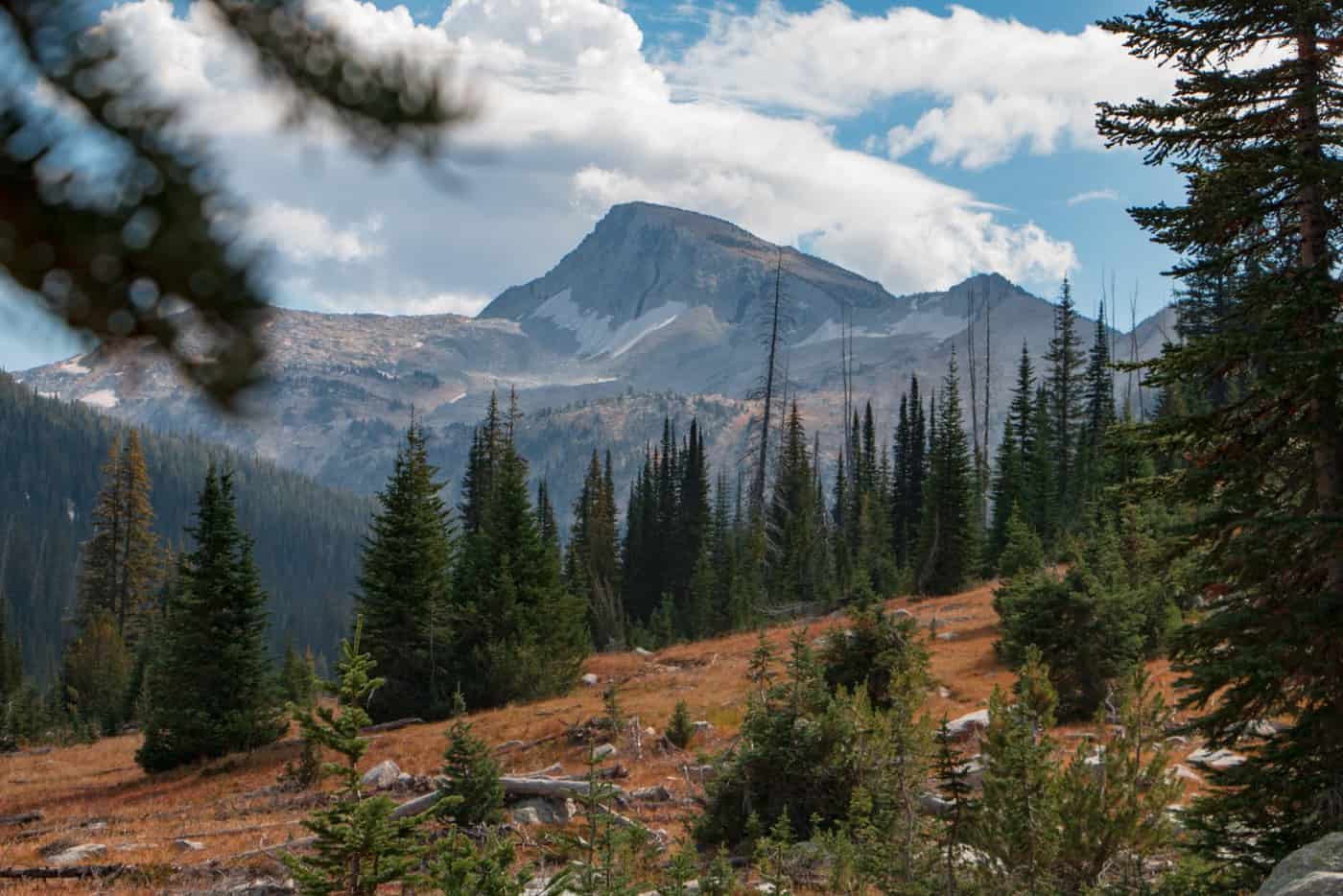 Getting out there
As much as I love the pre-planning part of backpacking, the pre-hike jitters and that first hour is my favorite part too! Before we hit the trail, we had an important mission of fitting as many cans of Union Wine as we could into our backpacks. We managed to fit 6 each – totally worth the extra weight.
We set out on the trail on a Thursday, which meant nearly no people on the trail. Backpacking brings pure sweet solace, we enjoyed every step. Our scenery changed from lush green Douglas Fir covered forests to brown, red, and orange fall colors as we approached the lake basin. Mirror Lake lived up to all of the hype. We took the rangers advice and headed to the Eastern part of the lake to set up camp.
Recently I purchased a Big Agnes HV UL 3 person tent for backpacking. With two vestibules and two doors, we made sure to point them in the right directions for sunrise and sunset. We knew the weather would get cold at night, which meant more time in the tent than those hotter summer months.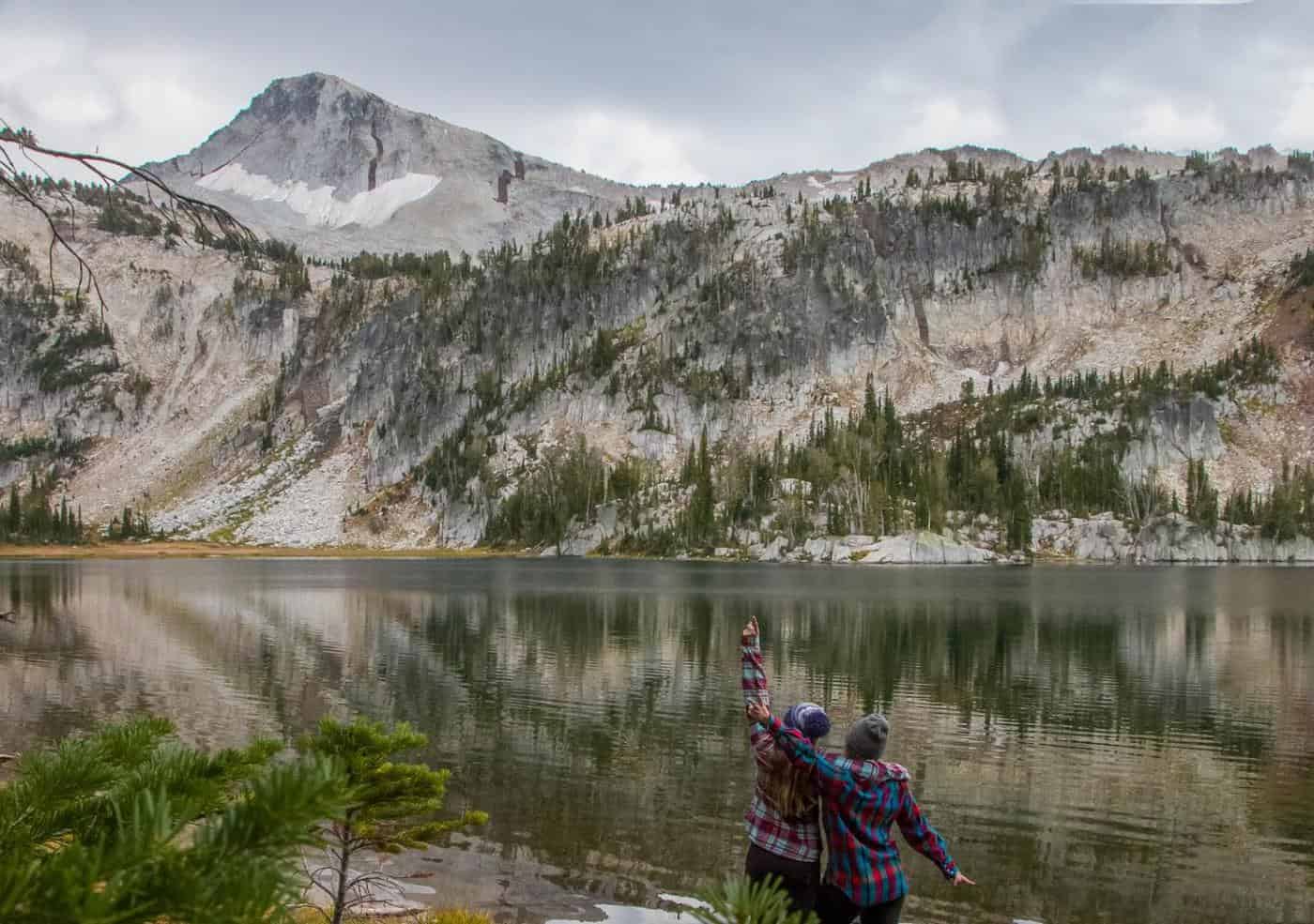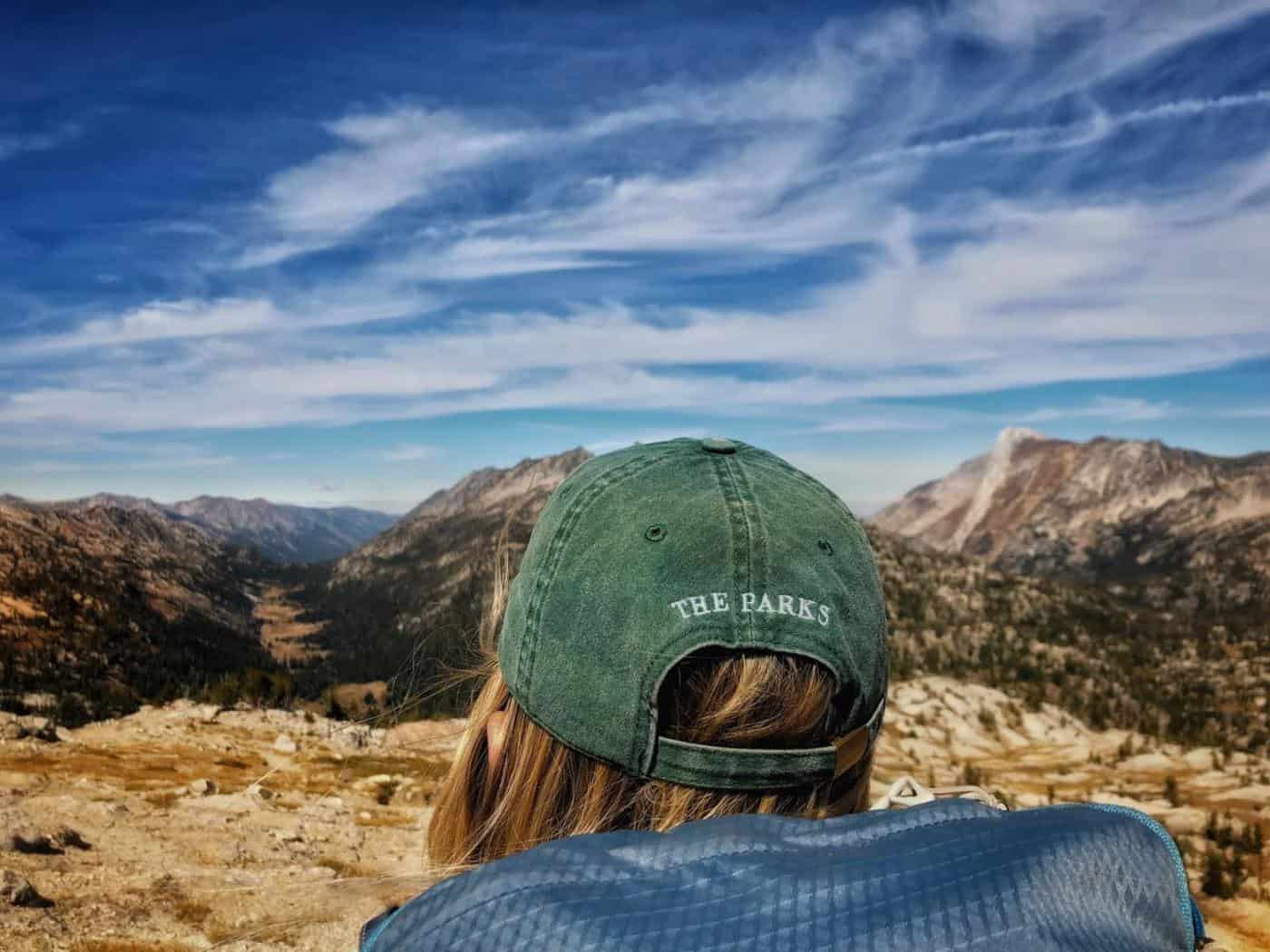 Reflection on Mirror Lake
As the sun started to fade away, we ran around chasing the golden hour light. Catching the reflection on Mirror Lake and the alpenglow on Eagle Cap Mountain was a highlight for us. Even though it was cloudy, it made for a perfect reflection! As I sat and enjoyed some wine, I noticed a fluffy tail in my peripheral vision. Just as I looked up, I made direct eye contact with a red tail fox who was enjoying water at the lake. It wasn't before long until he ran into the woods. My friend managed to get some pictures of him as he ran away. Such a magical moment to share with a fox!
As the sunset we got wrapped into our down sleeping bags and inside the tent at 7PM. Bedtime was about 9PM after we read our books. A perk of being in the wild, you rise and set with the sun. Our next morning was a bit chilly, so we enjoyed hot breakfast and instant coffee from our tent as we watched the sunrise on the mountains.
Our second day we had plans to summit Eagle Cap Mountain, which was about 3000 feet of elevation gain in 3 miles. We waited until the sun warmed up our clothes and boots; then we hit the trail! I am always glad when I get up early to hike, we got to enjoy the summit by ourselves for about an hour until some other day hikers rolled up. Views were endless! We could see all the way to Idaho into Eastern Oregon. We were able to scout additional lakes in the Wallowa basin that we want to hike to next time we visit.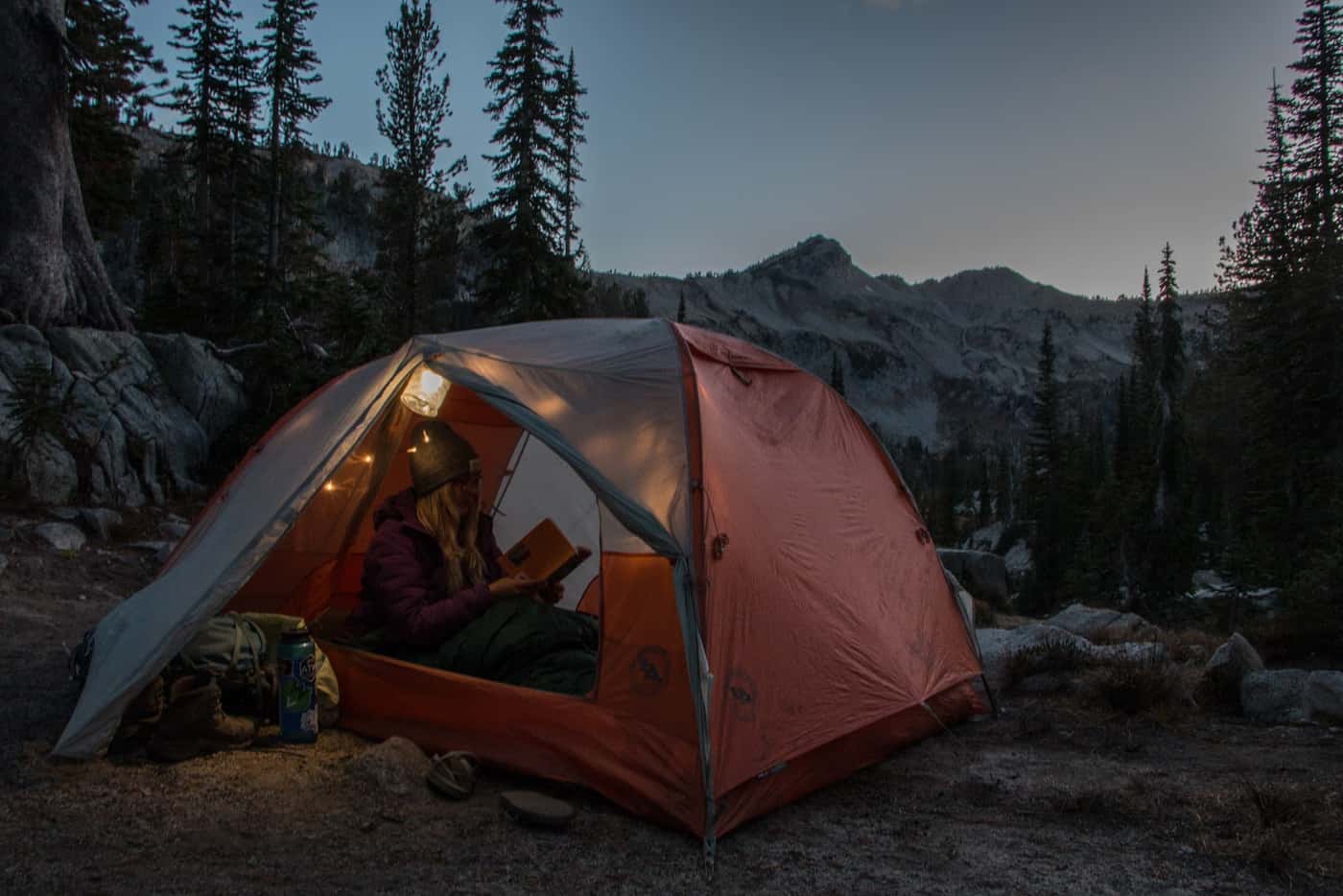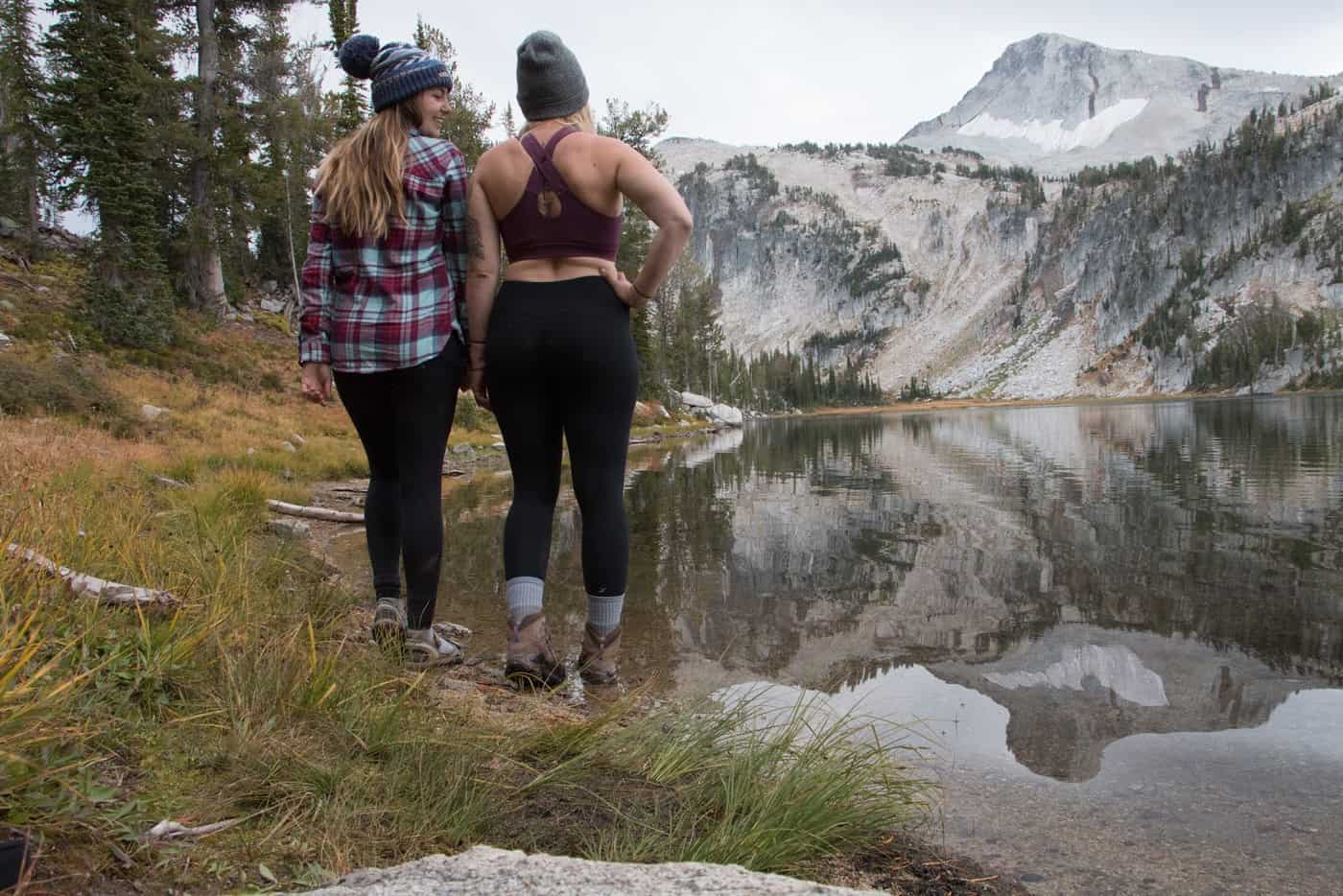 After returning back to camp, we enjoyed the sunshine, and wine and snacks, of course. It wasn't before long until we were too cold to function outside of our tents. Back to sleep, early to rise.
Our last day we got up at 7am, packed up camp, and set on our hike back to the car. Mexican food was at the top of our mind. If you have been backpacking before, food is always the highlight of conversations on the trail!
Have questions about this trip? Want to see more? Follow @her.oregon.life on Instagram!