The summer solstice marks the onset of summer by bringing the longest day of the year in the Northern Hemisphere and the shortest night. Take advantage of these extra hours of daylight by enjoying some outdoor activities! Get the whole family involved while you explore new places and enjoy the long summer light.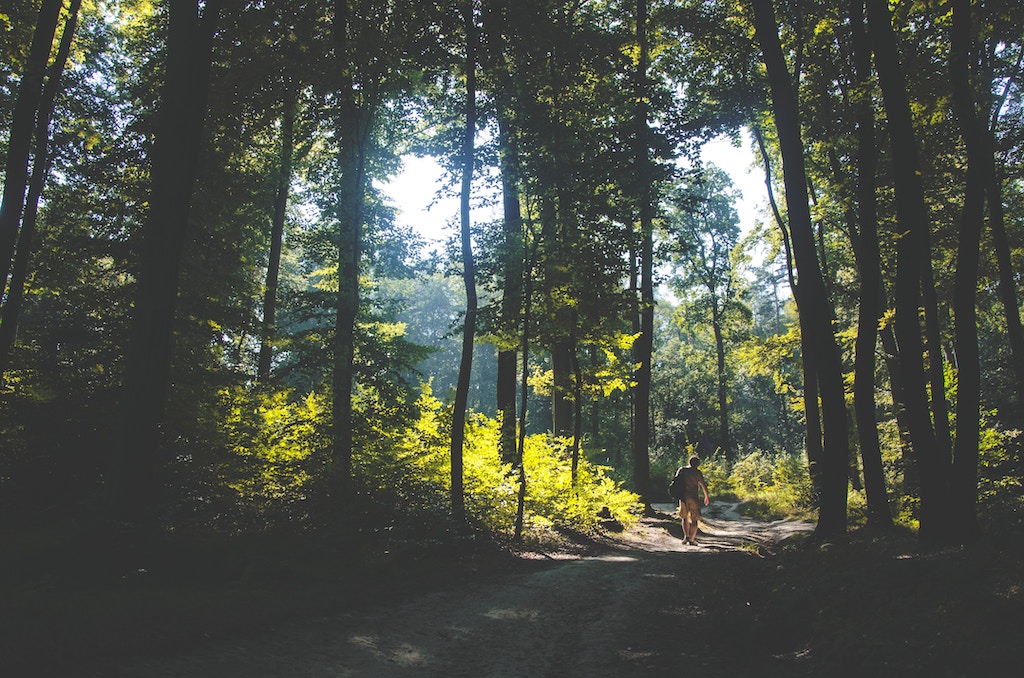 There have been numerous studies conducted on the overall health benefits of hiking or being outside in general. City life can take a serious toll on your mental health and those that live in an urban environment are at higher risk of mental illness such as depression and anxiety.  One such Stanford University study published by the National Academy of Sciences, found that walking in nature reduces rumination. Rumination is referred to as the obsessive negative thinking and self-criticism that can play a central role in depression. 
In the study, participants were asked to rate their tendency to ruminate while undergoing brain scan measuring activity. Then, each participant went on a 90-minute walk in either a green space or urban area. Participants who went for a nature walk reported less rumination than those who walked in the urban area. De-stress while you explore new outdoor places when you take the family hiking.  
Create some lasting memories during this summer solstice as you bond with the kids over some fun cottage games! Need some inspiration? We've got you covered! Try out the following games with the family for some friendly competition.
Lawn Twister: We're taking your Twister game up a notch! You'll need four different colours of water-soluble spray paint and a circular template from cardboard. Draw six circles of each colour in rows of four and don't forget the spinner! Endless amounts of fun to be had with this new twist on Twister.
Lawn Bowling: You can DIY your own bowling pins by grabbing some plastic bottles and filling them with sand. Use a heavy-weight ball or old bowling ball (check your local thrift store if you don't own one) to knock down the pins.
Lawn darts: Set up two circular target areas on the ground approximately 35 feet apart. Move the target area closer for children. Each player will stand behind the circle on their specific teams and aim for the same target area. The object of the game is to hit exactly 21 points before your opponent. Don't forget that your point values offset from the opposing team. If both teams hit one dart in the circle, those two point values offset and there are no points awarded. For more in-depth rules, check out this site.
What's better than a day spent fishing? A day spent fishing during summer solstice! Extra hours of daylight to reel in that big one you've been trying to catch all summer. Fishing is a skill that can be passed on through generations. It's the perfect time to bond with family while teaching your kids how to hook a worm or instruct them on the best lure to use for a certain species.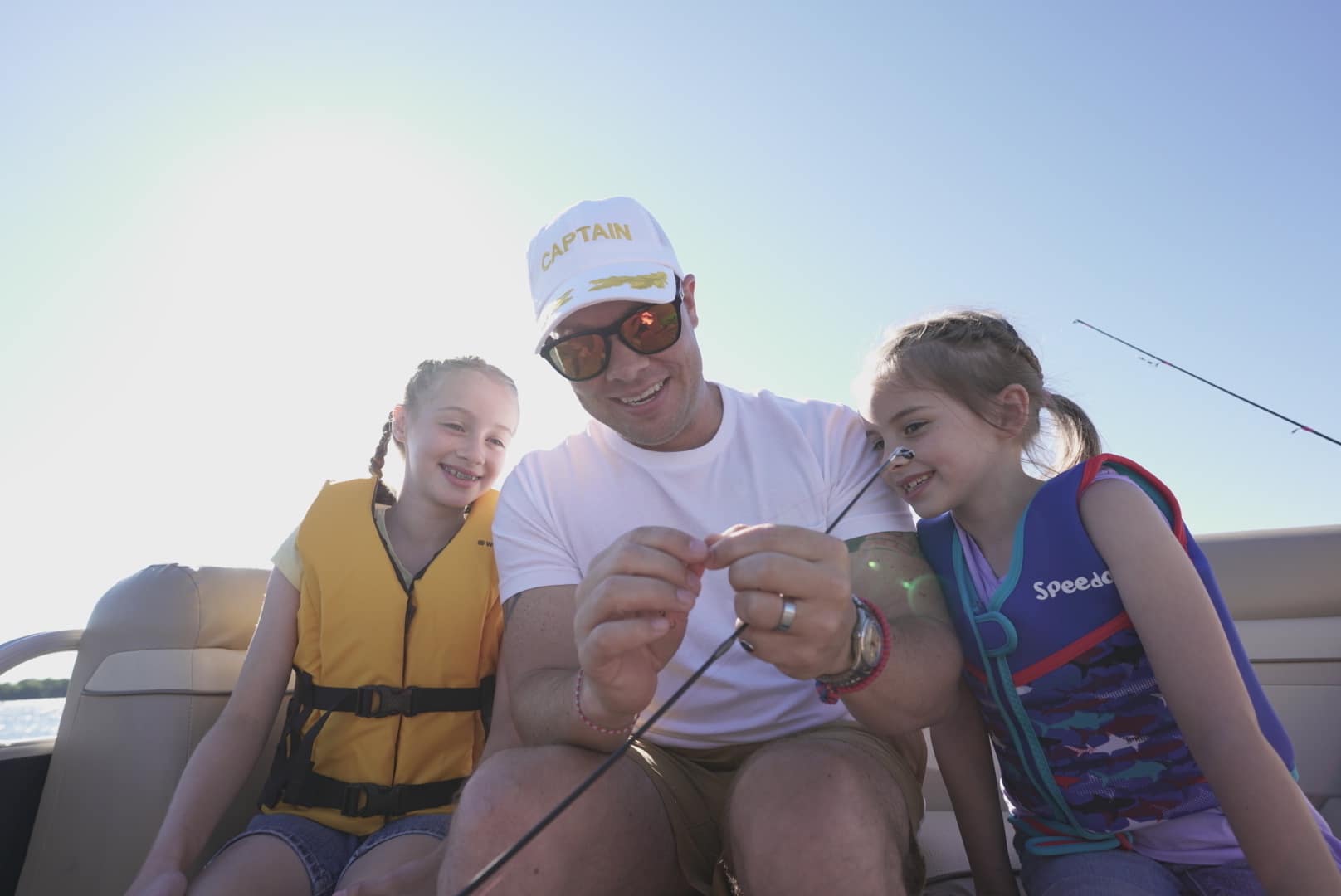 Recent research has found that being near, in or on water can make you happier, healthier and more connected. As humans we are naturally drawn to blue space possibly due to biology. "… [water] makes up nearly 70% of our bodies, and constitutes over 70% of our heart and brains," says Wallace J. Nichols a marine biologist and author of Blue Mind, the bestselling book on the scientific connection between water and happiness. "People can experience the benefits of the water whether they're near the ocean, a lake, river, swimming pool or even listening to the soothing sound of a fountain." Nichols also mentions that "being on a boat is one of the best ways to access the wellness benefits of the water". What other reasons do you need to get in your kayak and paddle your way into happiness with some extra hours of daylight!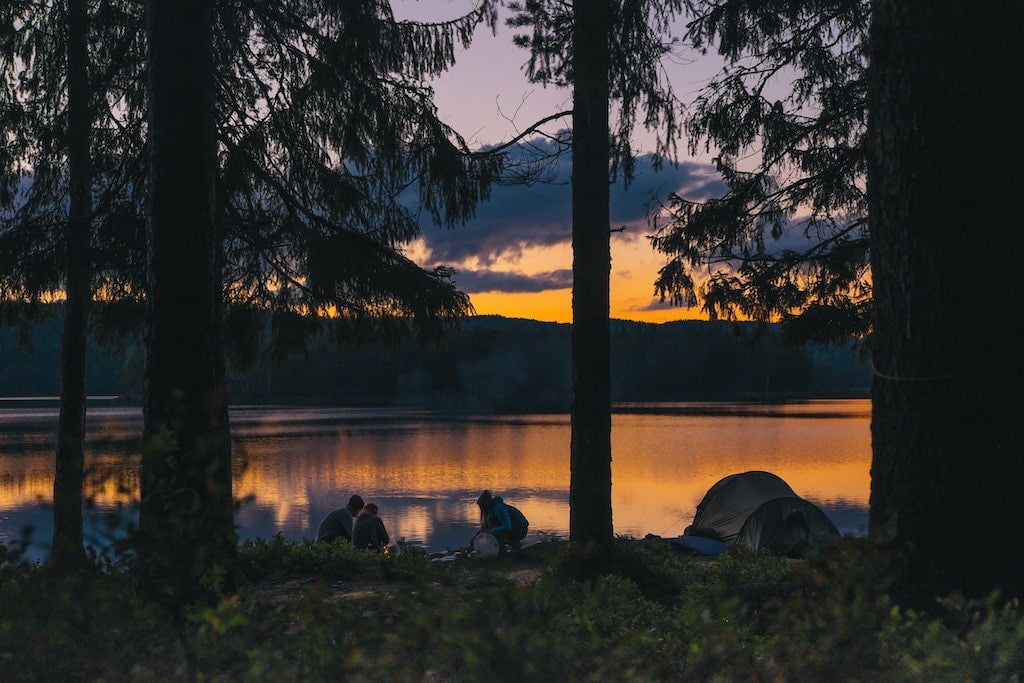 Pack the tent, grab the packs and stock up on bug spray because it's time for the annual camping trip! Spend your summer solstice at your favourite campsite with your favourite people singing the classic camping songs. It's all about the experiences and enjoying them with your family. So, take advantage of these extra hours to enjoy one of the things you love most with the people you love most.
For centuries the summer solstice has been celebrated with gatherings of family and friends. Keep with the tradition of gathering with loved ones to celebrate and observe this day with some fun outdoor activities.